Welcome!
Hello People. Welcome to my lifestyle, men's fashion and travel blog. This will be the centre of my creativity, and I will explore avenues I have never explored before... From every day life, trends on social media, food & drink and latest fashion I will endeavour to make it worth your while. As I am pretty new to this, please share my social media and keep updated with my new entries.

​Speak soon guys -SB
LATEST ENTRIES
Introduction

Who is this guy?

Well I am 19 years old, and I currently live in a city called Worcester in England. I live with my gorgeous boyfriend, Steve, and we've been together for around 2 years now! I am an aspiring media/creative enthusiast, but whilst I work on that I currently work in a contact centre for an energy supplier...

blogger recognition award

Hello People. Thank you so much for joining me this fine Sunday afternoon... I firstly would like to thank 'Lord Rossington' for tagging me - you can see his fabulous blog

HERE!

​

He has been a fine fellow with helping me boost my blog and my social presence over the past week! So thank you kind sir :)
---
my first apartment


Hello People. Welcome back to another edition of Styler Blogs.

​This week I am so excited to give you an insight into my gorgeous apartment 😎🙈 So my boyfriend and I have lived here for about 18 months now, and have loved every moment of it...

A day in the valleys


Good Afternoon all, thanks for coming back to another edition of Styler Blogs.

​Sorry it's been so long! Just been so busy with work, and I know excuses excuses but!!! I am 100% committed to you all still :)

Right let's get to it... you're probably thinking what the hell is this title?

​
---
Powered by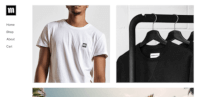 Create your own unique website with customizable templates.